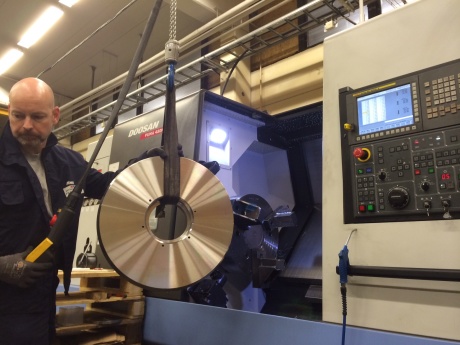 We are a company mainly dealing with turning and milling in metal with CNC machines.

We machine round / flat / cut / forged and our specialty is the machining of castings such as steel castings, ductile, gray iron and bronze.

Hyngarps Frästeknik care for the entire trip, from material selection, simulation, model making, testing of mechanical characteristics, chemical analysis, ultrasonic testing, X-ray, magnetic particle testing and delivery of initial samples and serial deliveries.

We use material suppliers from Sweden, Europe, Eastern Europe, and China.

We also perform assembly, painting and NDT UT-MT
Horizontal CNC machining
Vertical CNC machining
CNC turning with rotating tools
Undisturbed test UT-MT
Mounting
Painting
Surface treatment "External"
Hardening "External"

GPS
WGS84: N 56° 26.8815', E 13° 34.7976'
Decimal: 56.448, 13.58